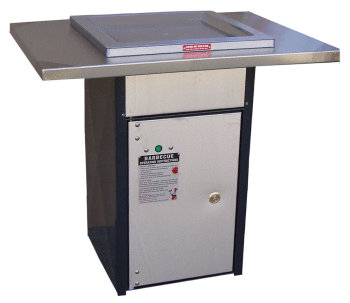 The T-Pedestal electric Park barbecue is one of the more popular options as it incorporates a stainless steel benchtop and pedestal base, providing a good serving and preparation area with minimum construction. The T-Pedestal arrives fully assembled, so just bolt it into the ground, wire it up and you're ready to cook!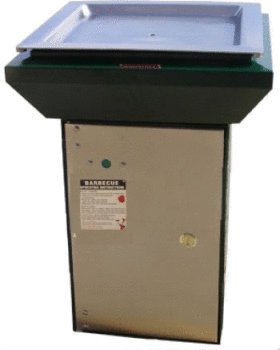 We make a range of pedestal style BBQs, which are easy and convenient to install and don't require any other construction (eg brickwork, stainless benchtops etc). The BBQ arrives fully assembled, so just bolt it down, wire it up, and you're cooking!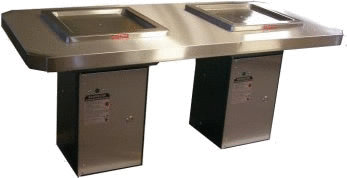 The Double Deluxe Pedestal provides a cost effective and easy way to install 2 x BBQ plates with minimal additional construction. With a large stainless steel benchtop measuring 2000mm x 950mm it provides plenty of room for food preparation and servery.